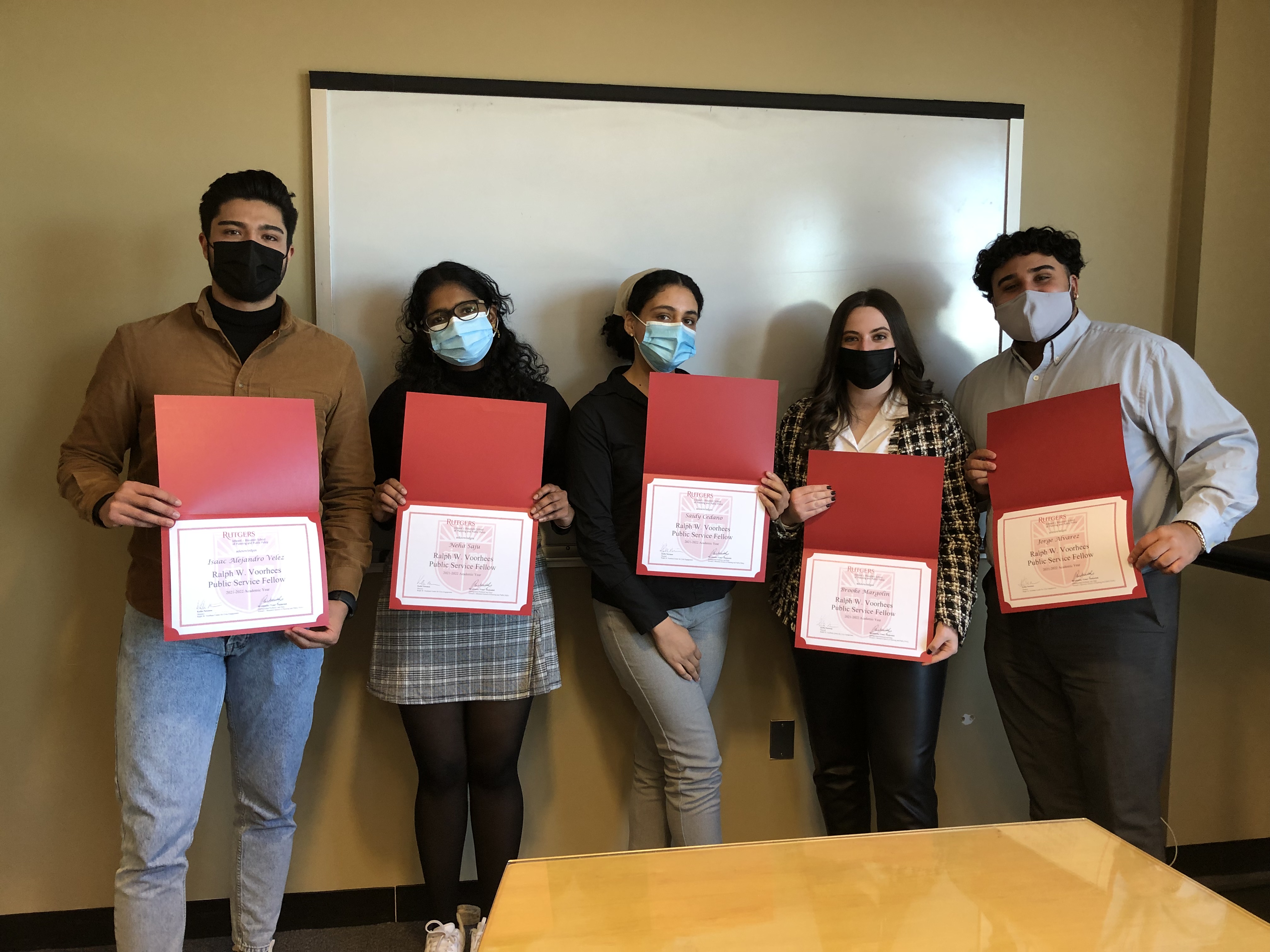 The Ralph W. Voorhees Public Service Fellows worked with REPLENISH, the Middlesex County Food bank, to learn how pantry staff and volunteers understand food dating labels.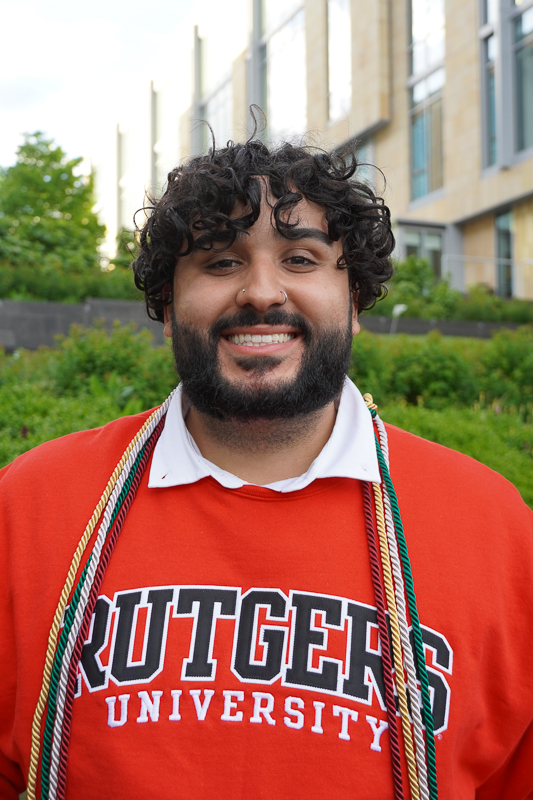 Jorge Alvarez
is a student majoring in Public Health with a minor in Biological Sciences on the pre-medical track. Jorge is passionate about learning all he can about the U.S. healthcare system and creating spaces for marginalized folks like him. Jorge has served as a participant and Site Leader with Rutgers Alternative Breaks where he discovered his passion for serving others. As an avid mental health advocate, Jorge served three years on Active Minds at Rutgers E-board, where he began as the Public Relations Chair and recently completed his term as Co-President. Jorge works to destigmatize mental illness by shadowing psychiatrists and works as a Patient Monitor at Robert Wood Johnson University Hospital, where he cares for people experiencing mental health conditions. During the Fall of  2020, Jorge served as a Research Intern with @columbia where he worked on a federal pilot program that served Medicaid clients with mental health and substance use issues. Today, Jorge continues to work as a Patient Monitor at Robert Wood Johnson University Hospital. He is currently the International Veterinary Health Intern with Merck Animal Health. He works with others to provide countries experiencing outbreaks of transboundary diseases like FMD and Rabies with the necessary vaccines. Jorge enjoys making TikToks about his experiences as a first-gen pre-med and healing (@ijorgealvarez), where he has grown his platform to +3000 amazing supporters. After Rutgers, Jorge plans to pursue a post-baccalaureate science master's program (SMP) to obtain his Master's in Biomedical Sciences and medical school shortly after.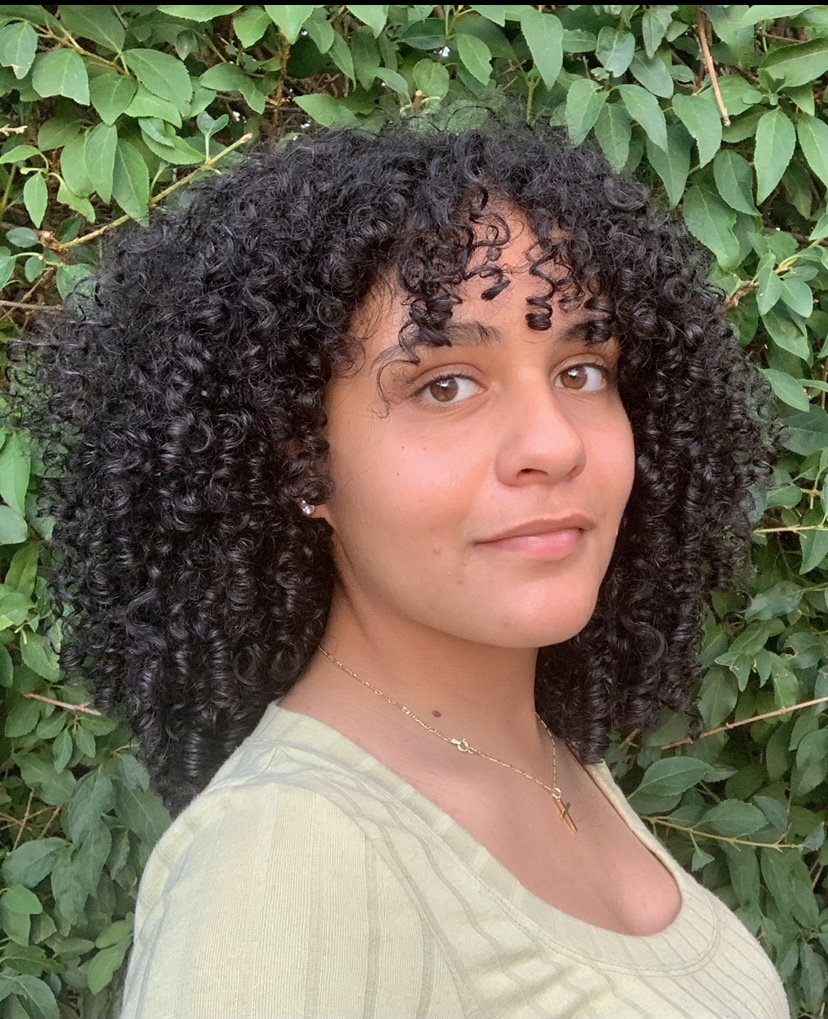 Saidy Cedano is a senior at the Edward J. Bloustein School of Planning and Public Policy majoring in Public Policy, minoring in Women's and Gender Studies, and completing a certificate in Women's Leadership. Saidy is dedicated to improving urban policymaking, minority youth civic engagement, and community-based organizing. She is a summer research intern at Brown University's Leadership Alliance Program, where she will research disenfranchised communities' relationship with their governments to highlight the need for accountable policy-making practices that support vulnerable and disempowered populations. As a Ronald E. McNair Research Scholar, she investigated the impact of socioeconomic class and racial/ethnic identity on minority youth life navigation and political action through year-long collaborations with the Rutgers SECD Lab and support from the Rutgers Interdisciplinary Research Team Fellowship. Saidy has been the Verbal Mayhem Poetry Collective's Community Outreach Chair and organized in-community service projects, volunteered at the New York Legal Assistance Group as a translator for recent refugee-seekers from Central and South America, and mentored and tutored New Brunswick Middle and High School students, where she led biweekly youth development workshops on accessing college education. Most recently, Saidy was a project intern at New Brunswick Tomorrow, where she researched models for increasing minority youth civic participation. She spearheaded youth poetry workshops with New Brunswick High School, where students used creative writing to engage in self-reflection and practice policy advocacy tools. Saidy plans to expand upon her internship experience by designing a social action project with the Rutgers University Institute for Women's Leadership that will assist local youth with researching policy interventions they are passionate about. 
Brooke Margolin is a senior in the School of Environmental and Biological Sciences' Honors Program and the Bloustein School of Planning and Public Policy majoring in Public Health, minoring in Political Science and Women's & Gender Studies, and pursuing a certificate in Health Disparities. She is simultaneously working towards her MPH in Epidemiology at the Rutgers School of Public Health. Brooke is an Undergraduate Associate at the Eagleton Institute of Politics, a Rutgers Scholar at the Intelligence Community – Center for Academic Excellence, and a G.H. Cook Scholar. She is currently a Programming and Development Intern at the New Brunswick Development Corporation and a HealthMap Intern at Boston Children's Hospital's Innovation and Digital Health Accelerator. She previously interned at GlobeMed Headquarters, Rutgers Global Health Institute, and Rutgers University's Center for Women's Global Leadership. Brooke serves as President of the Rutgers Global Health Institute's Student Council, Student Advisory Panel Member of the Rutgers University Climate Task Force, Vice President of Triota – Women's & Gender Studies National Honor Society, Director of Community Outreach of GlobeMed at Rutgers, and Global Awareness Representative of She's the First – Rutgers. Currently, Brooke is completing research as a Senior Fellow for the Pandemic Task Force at Eagleton's Miller Center for Community Protection and Resilience and is a Research Assistant for Dr. Johanna Schoen's NIH-funded, multi-institutional research on the eugenic sterilization of women in North Carolina. Brooke has also served as a Teaching Assistant and Alternative Break Site Leader for the pilot Honors College First-Year Byrne Seminar, "Hunger and Food Insecurity in New Brunswick: A Service Learning Perspective." She looks forward to being a member of this year's cohort of Voorhees Public Service Fellows.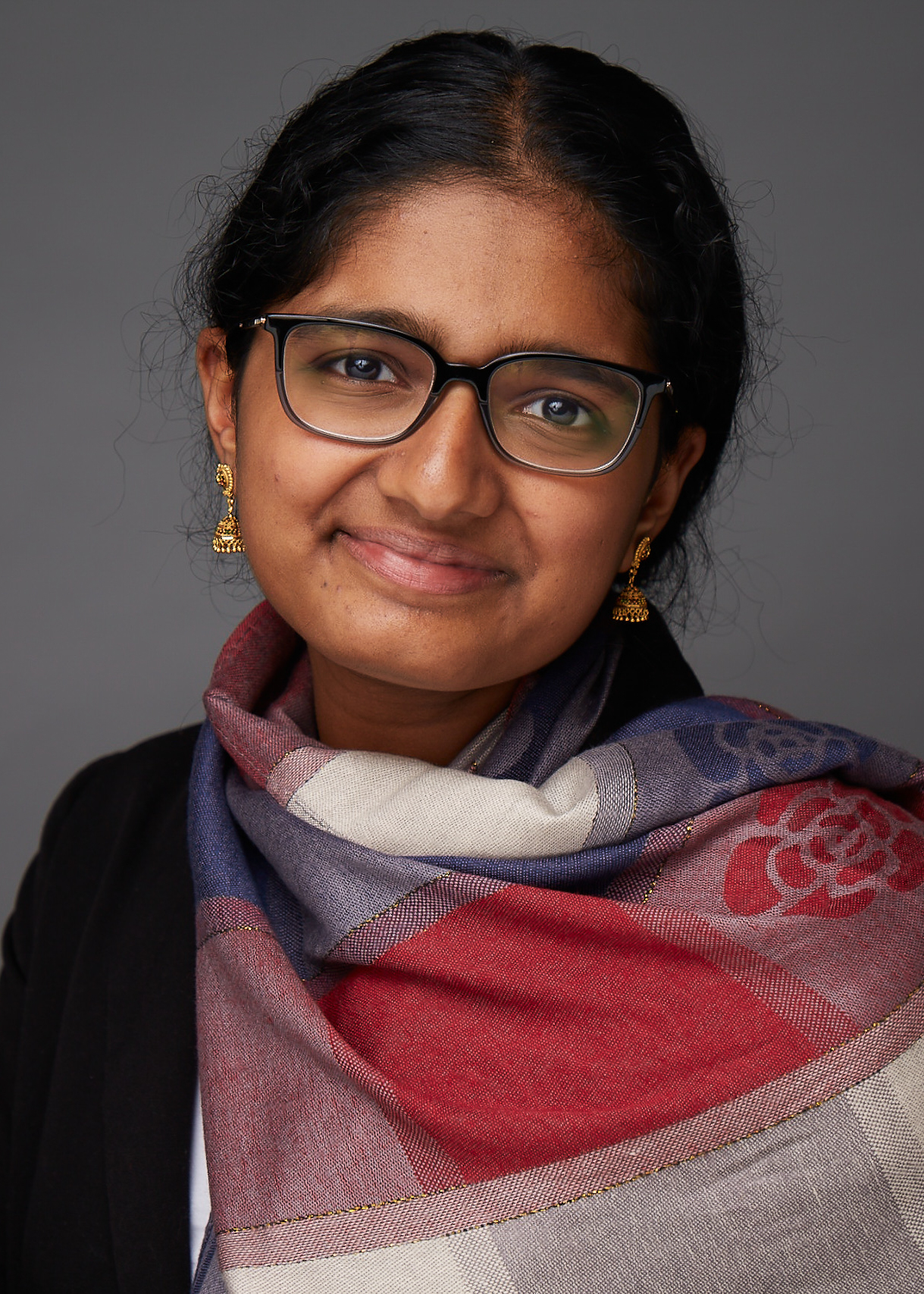 Neha Saju is pursuing a dual major in History and Political Science with minors in French and Women's and Gender Studies. Neha is a Leadership Scholar with the Institute of Women's Leadership, a Lloyd C. Gardner Fellow, and an Eagleton Undergraduate Associate. As an intern with the Center for American Women and Politics and the Center for Youth Political Participation, she helped design the RU Voting National Microsite (a national initiative to disseminate accurate election information). As an Aresty Research Assistant with Dr. Beth C. Rubin, she worked on The Civically Engaged Districts Project. She is the Chief Copy Editor of the Aresty Undergraduate Research Journal, Secretary of Pi Sigma Alpha (the political science honors society), and a correspondent for the Inside Beat section of The Daily Targum. She also led a first-year seminar on Law and Leadership in the Political Science Department. Neha is dedicated to service work. She has been a participant, site leader, and executive board member with the Rutgers University Alternative Breaks program and she has worked with the Rutgers Collaborative Center for Community Based Research and Service and Youth Empowerment Services, a community organization in New Brunswick. A lover of fantasy novels and language learning, Neha hopes to study law after graduating from the School of Arts & Sciences in 2022.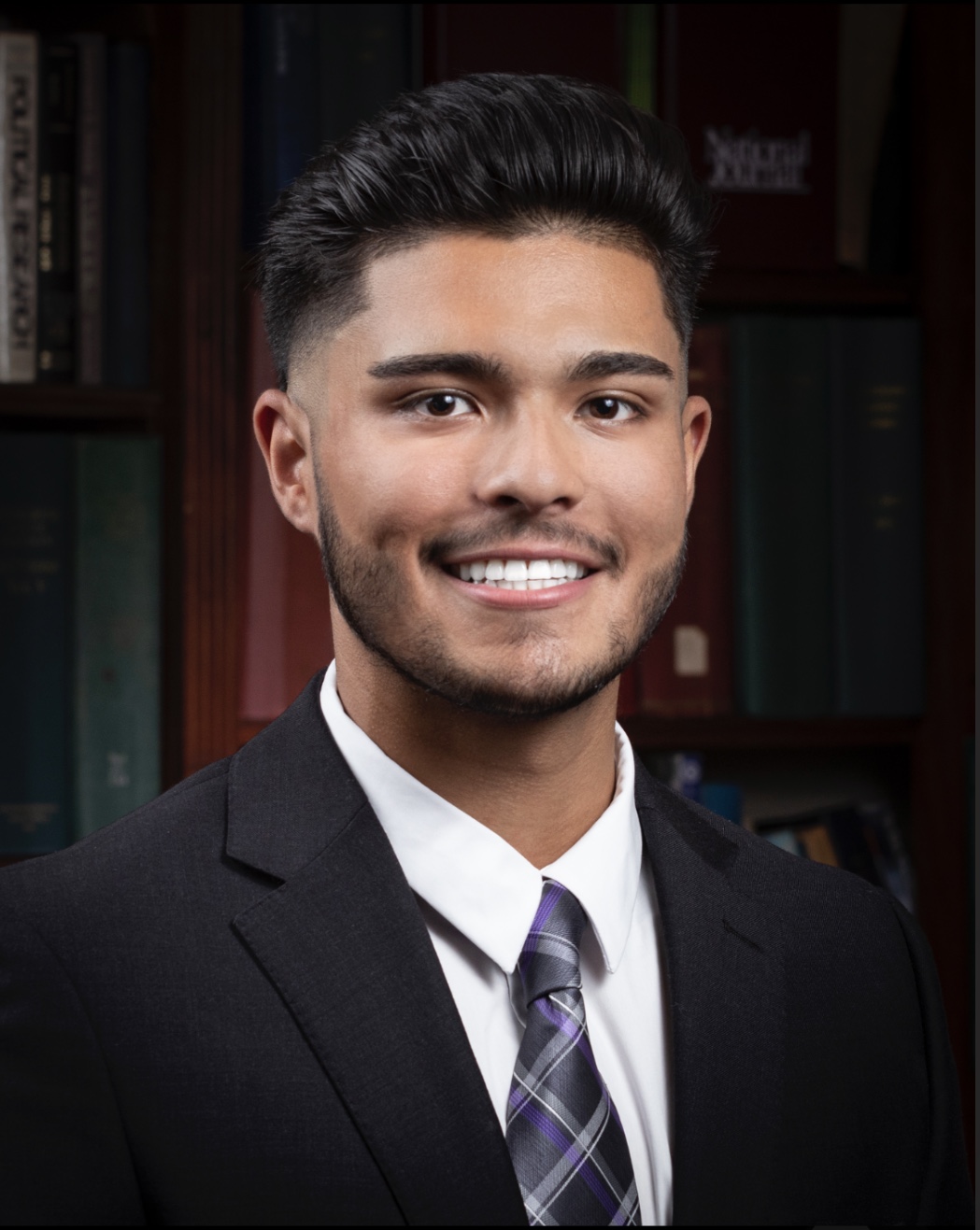 Isaac Alejandro Velez is a student in the Bloustein School of Planning and Public Policy and the School of Arts and Sciences at Rutgers University, studying Public Policy and Political Science. Velez is interested  in the intersection of politics, policy, and economics and their effects on working families and underserved communities. As an Undergraduate Associate at the Eagleton Institute of Politics, Velez studies the application of politics in government and community engagement. As a former member of the Rutgers University Student Assembly,  he instituted and formalized a process for minority communities that have a disproportionate amount of police contact to hold voting positions on the Rutgers University Police Department Hiring Board. In 2018, he interned for the Fairfax County, VA  Board of Supervisors, and, in 2019, he interned for Congresswoman Jennifer Wexton (VA-10), where he supported constituent service programs and outreach. Velez currently serves as the State and Federal Policy intern at Results for America, where he advocates for data-driven and evidence-based policies, practices, and budgets. He was the Political Director of a Congressional campaign for NJ-10, and a volunteer for Virginia Governor Ralph Northam. Passionate about promoting policies that stimulate upwards economic mobility, Velez is pursuing  a Master's degree in Public Policy at the Bloustein School of Planning and Public Policy. In the future, he hopes to attain a JD to protect vulnerable communities.