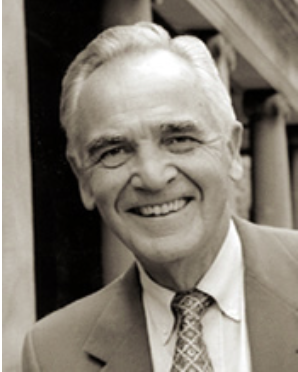 Ralph W. Voorhees was a 1948 graduate of Rutgers University, where he was a member of the Phi Beta Kappa honorary society. Mr. Voorhees was senior vice president for investments at Paine Weber, served as a member of ASA Holdings Inc.'s Board of Directors, and as chairman of the boards of the United Way of Central New Jersey, Family Counseling Services of Middlesex County, the Robert Wood Johnson University Hospital, and the New Brunswick Cultural Center. At Rutgers, he was chairman of the University Foundation and served on the University Foundation's Board of Overseers. He was inducted into the Rutgers Hall of Distinguished Alumni and received the Presidential Recognition and the Loyal Son of Rutgers Awards. He also served as a member of the Voorhees College Board of Trustees where he received the Keeper of the Flame Award for continuing his family's legacy of supporting the college. Mr. Voorhees lived in Highland Park, NJ where his community activities spanned health, urban renewal and education and then in New Brunswick.
A sterling example of volunteerism and civic engagement at its very best, Mr. Voorhees dedicated many years to service in several areas of university and community life, demonstrating vision, unquestionable altruism, and outstanding success as a philanthropic leader. His volunteer activities spanned education, health, urban renewal, local Democratic politics, and religion.
He is best known for his contributions to Rutgers University, a school with which his family has had close ties for more than 100 years. Mr. Voorhees and his brother, Alan, established the Jane Voorhees Zimmerli Art Museum at Rutgers in the 1970s, named in honor of their mother, a widow, who raised three children during the Depression. Through his time, energy, donations of money and art, and fundraising prowess, the museum grew to be "one of the top university museums in the world," said Phillip Dennis Cate, former director. In the 1990s, Mr. Voorhees helped found the Alan M. Voorhees Transportation Center—named for his brother, an internationally renowned transportation planner—at the Edward J. Bloustein School of Planning and Public Policy. The Voorhees Transportation Center is a leader in transportation research and education at the national, state, and regional levels and serves as the nucleus of transportation-related training and education, policy, and research at Rutgers. The center's primary activities include a blend of applied and academic research, education and training, and service to the state and region on a variety of transportation planning and policy topics.
In honor of Mr. Voorhees' vision, civic engagement and service contributions, in 2011 the Voorhees family established the Ralph W. Voorhees Center for Civic Engagement at the Bloustein School. A collaborative effort of university faculty and students and community development actors, the center enhances educational opportunities, facilitates innovative research and engages with communities. "The center builds on the existing educational programs at the Bloustein School and Rutgers University, and complements those activities by supporting a core group of undergraduate and graduate fellows," said Hughes. "The Bloustein School is honored to further Ralph's legacy to the Rutgers University, New Brunswick, and Highland Park communities through the work of the Ralph W. Voorhees Center." The center oversees The Ralph W. Voorhees Program in Public Service Fellowships, awarded annually to students who have chosen to focus their academic pursuits on civically-engaged learning through research projects in community development and planning, community-based education, entrepreneurship, housing, public transportation, public health or public policy. The program is open to undergraduate applicants from any major in any school at Rutgers. Students, inspired by Ralph W. Voorhees' example, work on research projects in partnership with community organizations, simultaneously building community capacity and contributing to the intellectual life of the university.