The RWV Center is excited to welcome Yen-Tyng Chen, Mike Smart and Nancy Wolff to the Center as faculty affiliates.
Dr. Yen-Tyng Chen is an Assistant Professor in Public Health at the Edward J. Bloustein School of Planning and Public Policy. Dr. Chen is a social epidemiologist and behavior scientist who focuses on the impacts of structural-level characteristics on health and health behaviors among under-resourced and marginalized populations. Currently, Dr. Chen is working on several NIH-funded projects on HIV prevention and intervention outcomes of young black sexual minority men in Chicago, IL. She also works on an internal pilot grant on creating diverse measures for structural racism nationally. Dr. Chen's methodology expertise includes observational epidemiological research (e.g., cross-sectional and longitudinal studies), social-spatial epidemiology, and multilevel study designs and analyses. Dr. Chen holds a PhD in Behavioral Science and Health Education from Emory University and a MS in Epidemiology from the National Taiwan University.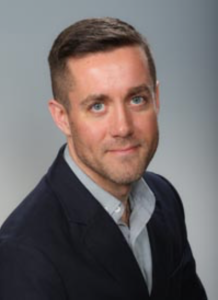 Dr. Michael Smart is an associate professor at the Edward J. Bloustein School of Planning and Public Policy at Rutgers. His research interests include the influence of social and spatial phenomena on individuals' transportation decisions, with a particular interest in built-environment effects on alternative modes of travel, such as biking and walking. Dr. Smart's current research explores the ways in which social networks embedded in particular neighborhoods of affinity—such as immigrant neighborhoods and gay and lesbian neighborhoods—influence the activity patterns of those who live in those neighborhoods. His work has examined the extent to which immigrant neighborhoods across the country function as "cities-within-cities," and developed novel techniques for describing the inward- or outward-focus of neighborhoods. He received his PhD from the Department of Urban Planning at UCLA in 2011, as well as a Master's degree in planning from the University of Pennsylvania in 2006 and a Bachelor's degree in German from Yale in 2000.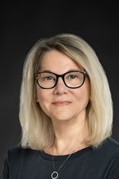 Nancy Wolff, Ph.D., an economist and distinguished professor, is the director of the Bloustein Center for Survey Research and former director of the Center for Behavioral Health Services & Criminal Justice Research (NIMH funded from 2002-2014). Since joining the Rutgers faculty in 1992, she has increasingly focused on public policies and justice practices that influence the incarceration and rehabilitation of justice-involved people.  Her research explores the need for behavioral health services among justice-involved individuals, treatment interventions that are responsive to those needs, and the role of environmental conditions and training to improve the effectiveness of treatment interventions provided in correctional settings. Most recently, her work has addressed the prevalence of trauma among incarcerated men and women and its effective treatment. For over a decade. Dr. Wolff spent two days a week at prisons in Pennsylvania and New Jersey teaching, leading reading and mindfulness groups, working with residents to build coping skills and healing programs, and supporting two peer-run, prison-based community centers. She is the founder of Books Behind Bars, a prison-based literacy program, for which she received a Russell Berrie Award for Making a Difference in 2008 and the Rutgers College Class of '62 Presidential Public Service Award in 2015.